Organic virgin coconut oil
L'Exotique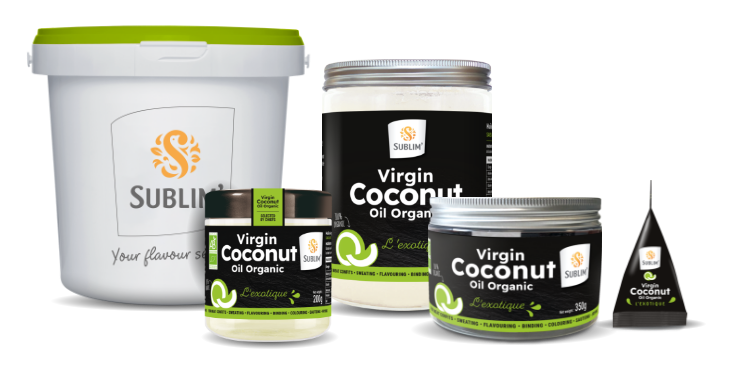 A DELIGHTFUL INGREDIENT
"L'Exotique" virgin coconut oil by SUBLIM' is a pure fat that comes from cold pressing the fresh coconut flesh. This guarantees a nice coconut taste since the flavour and freshness are locked in.
With its subtle flavour, virgin coconut oil turns an everyday meal into a glorious feast, adding a unique and surprising taste experience.
The effect is almost magical: "exquisite" flavours, more interesting recipes, and dishes that have an exotic and truly gourmet character.
A real "chef's secret'' to add character to your cooking!