Lard
Le Fondant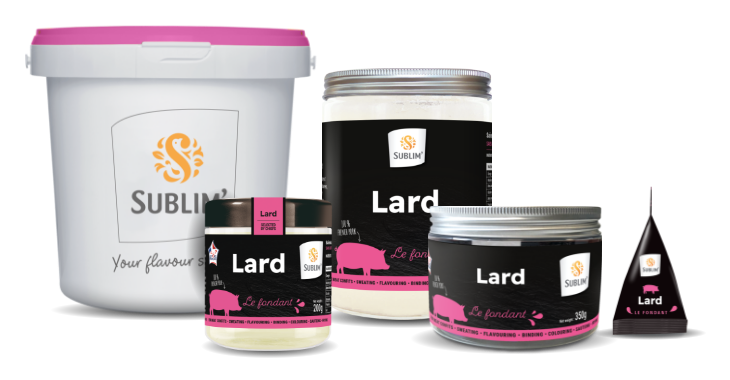 THE ESSENTIAL INGREDIENT
"Le Fondant" lard is a refined fat that deserves all our respect and attention.
Almost translucent with an iridescent sheen and a silky texture, this fat reflects the know-how of our fine food industry sectors.
It can add texture, flavour, crispness, and softness.
From our traditional savoury and sweet recipes to pastry, lard is an irreplaceable element in many applications. Given its remarkable plasticity, it lets you express your creativity to the fullest.